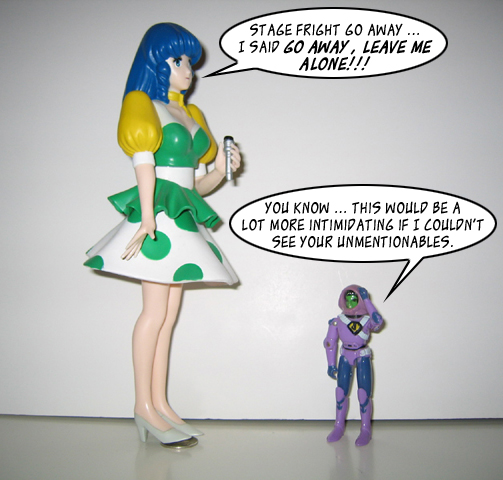 There are a few auditions on the horizon, and I'm a wee bit nervous.
Its been awhile since I have done an open audition for theatre. The last few productions I have been involved with, I have been cast because the director knew my work and wanted me in the show. All other theatre auditions have been because I have been brought in to audition for a specific role, but the open audition is a whole other animal. The unknown can be exciting, but I am still unusually nervous. I never really feel any nerves with film auditions because it is such a silly process, and half the time I walk in KNOWING I am so wrong for the role and just happy I get to see a new casting director.
I don't have a lot of interest in the shows that I will be auditioning for. I think I am doing the audition more to prove to myself that I can still do this. That I still have "the chops".
More than anything, I think I want to do my own thing. Work with people I know and respect to create something magical. Not necessarily something I have written, but something that is exciting! One of the things I have really missed about acting is the sense of family you get when in a really great show. (I haven't missed the sense of nausea you get from being in a really bad show. And I have been in SEVERAL of those. I even wore a hockey helmet in one. If ANYONE tells you to go see the show
Haiku
...run away...run far far far away.)
So it looks like I'm going to have to get off my tukkus and look at doing some producing as well. The affianced and I are off to see
The Producers
when it comes to town. Maybe I'll get some inspiration from that.
I wonder if I can get the rights for "
Springtime for Hitler
"?